Originally from Pittsburgh, Pennsylvania Kimberly earned her Bachelor's Degree in Secondary English Education from IUP and her Master of Divinity from Bethel Seminary. She has served in vocational ministry for 26 years as a Youth Minister, Pastor of Worship and Arts, Pastor of Spiritual Formation. Teaching Pastor, and Minister to Women. After four years in Virginia and eighteen in California, she currently lives in Nashville, Tennessee with her husband, Dave.
Kimberly's creative and inspiring approach to speaking and leadership has been foundational to whatever role she has filled. She is a storyteller. Every message has something funny, something personal, and something helpful. Her honest, candid, and authentic approach connects with people. She speaks from the heart to the heart.
Kimberly is the author of Whispers: Transforming Words for Your Ever-Changing Life (Westbow Press, 2014).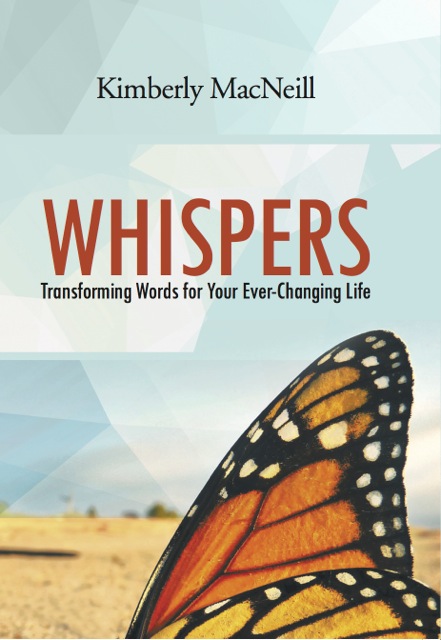 Whether you are a Christian or not, you have probably heard people say, "God wants to change your life"—and indeed, he does. In fact, he can and he will, if you want him to. But know this: once he changes it, he will keep on changing it! It is not a one-time thing!
The changing life is about transformation; it is the metamorphosis of your soul in God's hands. It is a series of transitions, some harder than others. But note - it is not a solo journey. God will provide whatever you need—courage, grace, endurance … He will guide and empower you through every transition. Old stuff will die, yes, but you didn't need those things. The new stuff that God brings to your life will meet every need you have. The changes that God will make in your life are real—meaningful beyond your imagination.
Change is messy. There's the before and the after. The former and the current. The certain past and the uncertain future. The wanted change and the unwanted change. And there is the sometimes dreaded in between. Trusting God is of paramount importance. In fact, it won't happen without him. But do note: it won't happen without you. Don't get stuck in self-rationalization and justification saying, "I can't change" and "I am who I am." The question to ask yourself is not, "Am I able to change?" but, "Am I willing to change?"
And I am certain that God, who began the good work within you, will continue his work until it is finally finished on the day when Christ Jesus returns.
(Philippians 1:6 NLT)